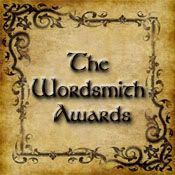 The Wordsmith Awards are The Notebook's way of honoring all of the amazing fics, authors, betas, and prereaders in the Twilight Fandom. The plan is for these awards become a regular event, with Spring 2012 being the first set of the awards. Our next set of awards has been tentatively scheduled for Winter 2012.
The awards open for nominations on May 1, with the last day for nominations being May 15. Voting begins on May 17 and closes on May 26. Winners will be announced on May 28.
Since there is still some time before nominations open, we'd like to invite you to take some time to look around The Wordsmith Awards blog, familiarize yourself with the rules and requirements for nominations, and start getting your lists together for the fics you would like to nominate once nominations open on May 1.